The 4th World Sustainable Energy Forum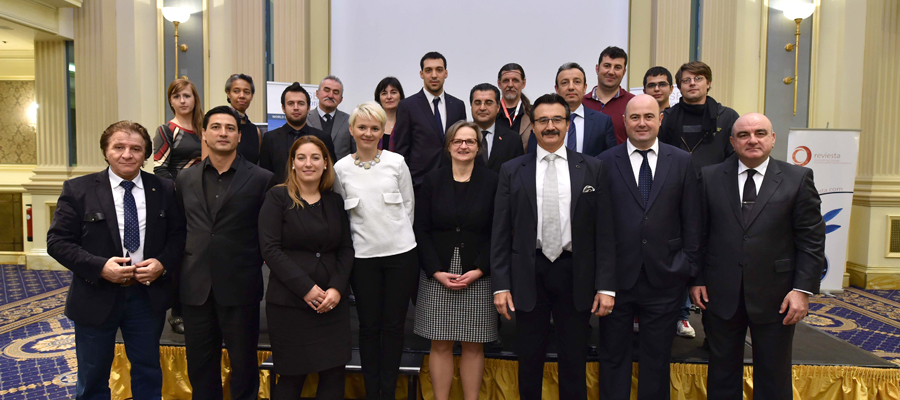 20 – 21 November 2014
GRAND HOTEL WIEN Conference Hall
Kärntner Ring 9, 1010 Vienna – Austria
Within two days of our Forum – Conference, B2B Meetings and Exhibition in Smartcity Vienna, the international participants of the 4th World Sustainable Energy Forum have discussed
Integrative Sustainable City Solutions
We were honored to welcome Ambassador Emine Birnur Fertekligil, Permanent Mission of Turkey for United Nations Office in Vienna, who opened our conference. The 4th World Sustainable Energy Forum welcomed as well Mr. Kursad Tuzmen, former Minister of Foreign Trade and Customs of Turkey, referring to Sustainable Trade Development.
The 4th WSEF was pleased to introduce Mr. Illac Diaz, the founder of A Liter of Light – MyShelter Foundation as TED Speaker at the conference. We have welcomed as well several representatives of companies and institutes from the international energy and environmental sector.
Special thanks to the following experts and members of WSEIN Advisory Board
Em. O. Univ. Prof. DI Dr. techn. Hermann Knoflacher
o. Univ. Prof. DDI Wolfgang Winter
Mag. Elisabeth Moser-Marzi
Thank you for your contribution to our Forum.
Photos © Ismail Goekmen, Vienna | Zeyd Bülbül