O. Univ. Prof. Dr. Ertugrul Erdin
ADVISORY BOARD WSEIN / ENVIRONMENT
Sustainable Waste Management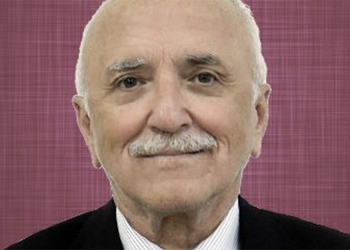 STUDIES
PhD Environmental Protection
1961 – 1966, University of Giessen, B.S.in Agricultural Engineering (Drainage and Irrigation Engineering)
Since 1967, working in the area of Environmental Protection and Technology
1966 – 1972, University of Giessen, Ph.D. Dept. of Environmental Protection
1978, Promotion on Associate Professorship in the area of "Environmental Science And Technology" with thesis title
"Evaluation of Municipal Solid Waste Through Composting"
1989, Promotion to Professorship in the area of "Environmental Technology"
PROFESSIONAL EXPERIENCE
1975 – 2009, Teaching assistant and associate Professor and Full professor Dokuz Eylül University İzmir, Turkey
1972 – 1975, Engineer Uşak Sugar Factory, Turkey
Evaluate the economic feasibility of waste and waste water management for the sugar industry. Use of compost with the objective of soil conditioning.
1967 – 1972, Giessen Justus Liebig University Germany
Evaluating technical and economic feasibility for utilization and land disposal of waste water and sewage sludge
KNOWLEDGE AND TEACHING EXPERIENCE IN THE FOLLOWING FIELDS
environmental biology and ecology, solid waste management, land disposal of sludge and wastewater, the interactions between soil and water-soil pollution, limnology, and environmental microbiology. He studied in the Institute for water supply, water treatment and solid waste management at the University of Stuttgart (with Prof. Oktay Tabasaran, Post-Ph.D. study). He has organized national and international congresses about "Environmental Technology" and has been in connection and has cooperated with Institutes, Universities and many different firms in Western Europe, specializing consulting on in waste disposal and waste management technologies for developed and developing countries. Prof. Dr. Erdin has provided consultancy on waste and solid waste treatment and landfill matters for the Majors of Marmaris, Bodrum, Amasya, Samsun, Merzifon, Menemen, Sinop, Ordu, Giresun, Rize, Trabzon, Büyükada, Orhangazi, Yalova, İzmir, Gemlik, İnegöl, Kütahya, Eskişehir, Bandırma, Tavşanlı.
MEMBERSHIP OF PROFESSIONAL BODIES
UVP Verein Germany
Solid Waste National Committee
Water Pollution National Committee
Air Pollution National Committee
TADEV
LANGUAGE SKILLS
Turkish (native), English, German, French